Zawody w Obornikach Śląskich Okami Cup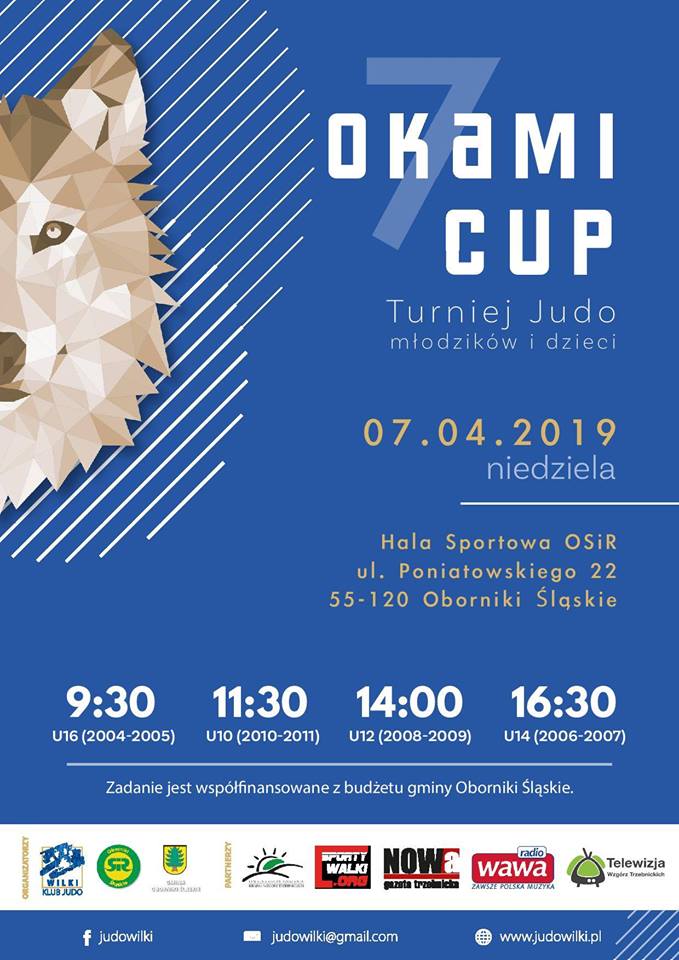 7.04.2019 wystartujemy w Okami Cup. Będzie to już 7 edycja tego turnieju. W zeszłym roku w zawodach wzięło udział niemal 500 zawodników, więc o ilość przeciwników do walk nie musimy się martwić ;).
Zawody odbędą się w Hali Sportowej OSiR na ul. Poniatowskiego 22 w Obornikach Śląskich.
Kategoria U10 (roczniki 2010-2011) start zawodów godz. 11.30
Kategoria U12 (roczniki 2008-2009) start zawodów godz. 14.00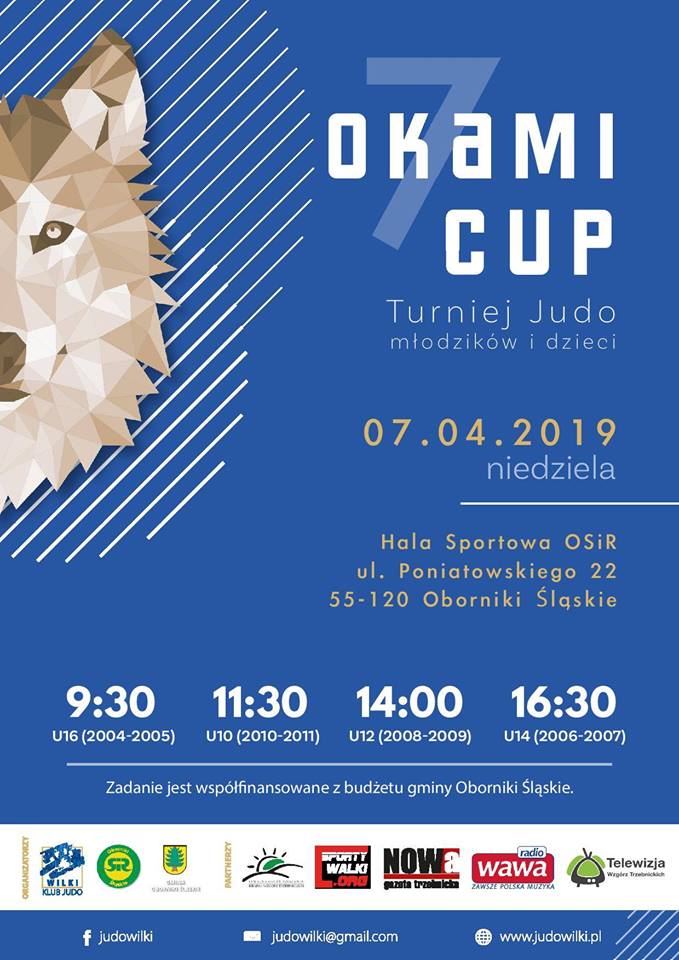 Koszt uczestnictwa w zawodach to 40 zł. Zawodnicy otrzymają medale, zaprojektowane i wykute specjalnie na ten turniej.

Zgłoszenia przyjmujemy do 3.04.2019
Trener Patryk tel. 883365345
Trenerka Ania tel. 722237393
Zachęcamy Dzieci do udziału w zawodach i sprawdzenia swoich postępów oraz Rodziców do przyjazdu z całymi rodzinami i kibicowania i wspierania młodych sportowców.
Osoby, które mają koszulki Judo Play prosimy o zabranie ich na zawody. Pokażmy siłę Team'u Judo Play!